Video Production &
Custom Website Design & Hosting by Rick King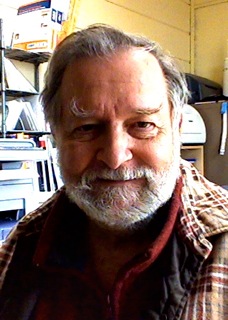 NOIICE: I am no longer accepting new website design clients. To Many other balls in the air to do it justice.
This website aims to provide prospective customers with information and resources related to the services I provide. I aim to be concise, but complete and cover the common issues that most customers have to deal with sooner or later. The more you know, the more efficiently we can work together.
These resources and links, which I have developed over the years, would also be a good place to start if you want to dig deeper into videography or website design as a possible career choice.
I'm a freelancer, and this is not my main source of income, so I can be choosy about who I work with, and excercise more creative freedom than mainstream creatives can usually get away with. For me it's more about art than business.
I collaborate with special clients creating website and video projects. It is important to get to know and work closely with with my clients, and end up with creations we are all proud of.
My background in art, music, photography, spiritual growth, Mac software and a former career as a design and systems engineer for NASA, Bell Labs, GTE Telnet and other high tech operations gives me many pertinent skills, tools and much creative experience to work with.
Video Production
I have a full location kit with lighting, sound gear with good quality mics and cameras for small shoots, multi-camera capability, a Macintosh based professional editing suite including special effects software, a large collection of stock music, images and footage, and can deliver or upload finished videos in most popular formats, including DVD's.
Transcoding and digitizing video and audio files or tapes are also available.
See my YouTube channel for links to some of my video work. Some of my website clients are listed below.
Custom Website Design & Hosting
I can design, host and maintain your new website, or update and maintain an existing one. I custom code in HTML, CSS, PHP, MYSQL, Javascript, and whatever else it takes. I only work in environments where I have sufficient hosting server access. WordPress, Joomla, Drupal or other such template-bound, limited interface sites will have to be migrated to my hosting service before I work on them.
Rates
All my design and video services are $50/hour with discounts for worthy, low budget, non-profit clients. Contact me for further information and bookings.
Basic hosting is $120/year, billed separately, and includes my personal support services for all hosting related issues.
Services:
Video Production, Editing, Training & associated services
Custom Website Development & Maintenance
Website Hosting
Photography & Graphic Design
Sound Design & Music Composition
Macintosh & Engineering Consulting

Some MEM clients: